Dear Alexander Graham Bell Community,
As we return this week from Memorial Day weekend festivities, I hope yours was as enjoyable as mine. We always see this long weekend as the moment when we return to the beach for the first time, but we cannot forget the true reason for this holiday. For me, it is especially significant as my stepsister's son bravely fought during two missions in Afghanistan. He was decorated with the Purple Heart and now lives in Las Vegas helping others who served.
Memorial Day is truly an American holiday that celebrates and honors those who made the ultimate sacrifice to make our nation the great country it is today. The United States has been and always will be a free nation. No matter who leads our country or what short term decisions are made, the fighting spirit of all Americans guarantees that our freedom endures.
The day before the start of the Memorial Day weekend, I had the pleasure of attending Kathleen Treni's retirement party. After so many years as school principal, she recently retired from Heightened Independence and Progress (HIP) in Bergen County, New Jersey. That day, I took the train to Trenton, New Jersey, where I was greeted by our own Sue Schmidberger, who is the chapter advisor at AG Bell, and Kathleen LoCascio, who is the new principal of HIP.  At the party, I had the pleasure of meeting many AG Bell members and had a nice discussion with School Superintendent Howard Lerner. A few minutes later, Kathleen Treni entered the room and was completely surprised upon seeing everyone in the room. Between hugs and smiles, we had the opportunity to present this video honoring her work: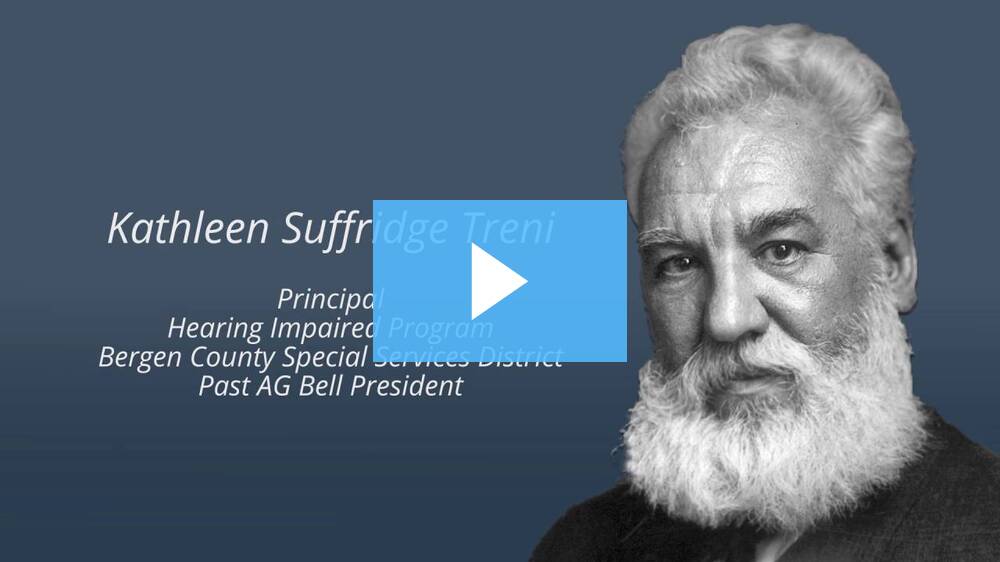 Afterwards, we presented Kathleen with a hand-colored framed picture of the Volta Bureau. We know the significance AG Bell has had and will continue to have for her. As I ended my presentation, I conveyed one important message: Even though she is retiring from the school system, we will not let her retire from AG Bell. When I was leaving to catch the train to Washington, D.C., Kathleen and her staff presented me with a box full of delicious chocolate goodies. It was a very sweet ending to my day!
As I write this on June 2 (which is my wedding anniversary date – don't ask how many years!), I realize that we are 27 days away from this year's Listening and Spoken Language Symposium and 28 days from A Night in Georgetown. This will be a great opportunity for symposium attendees to visit the historic Volta Bureau and see all that Georgetown and its nightlife have to offer. I hope that you will share a glass of wine with us at the Volta Bureau while experiencing a fun-filled night around town. Symposium attendees can register for A Night in Georgetown on Eventbrite – tickets are included in your registration! Please note that this event is limited to Symposium registrants and guests. RSVPs will be checked against our Symposium registrant list.
As we are less than a month away from this year's symposium, I encourage you to visit
agbellsymposium.com
 to learn more about this year's speakers, workshops and sessions. As you can see, I am counting down the days until I see you all there!
Emilio Alonso-Mendoza
Chief Executive Officer
Alexander Graham Bell Association for the Deaf and Hard of Hearing